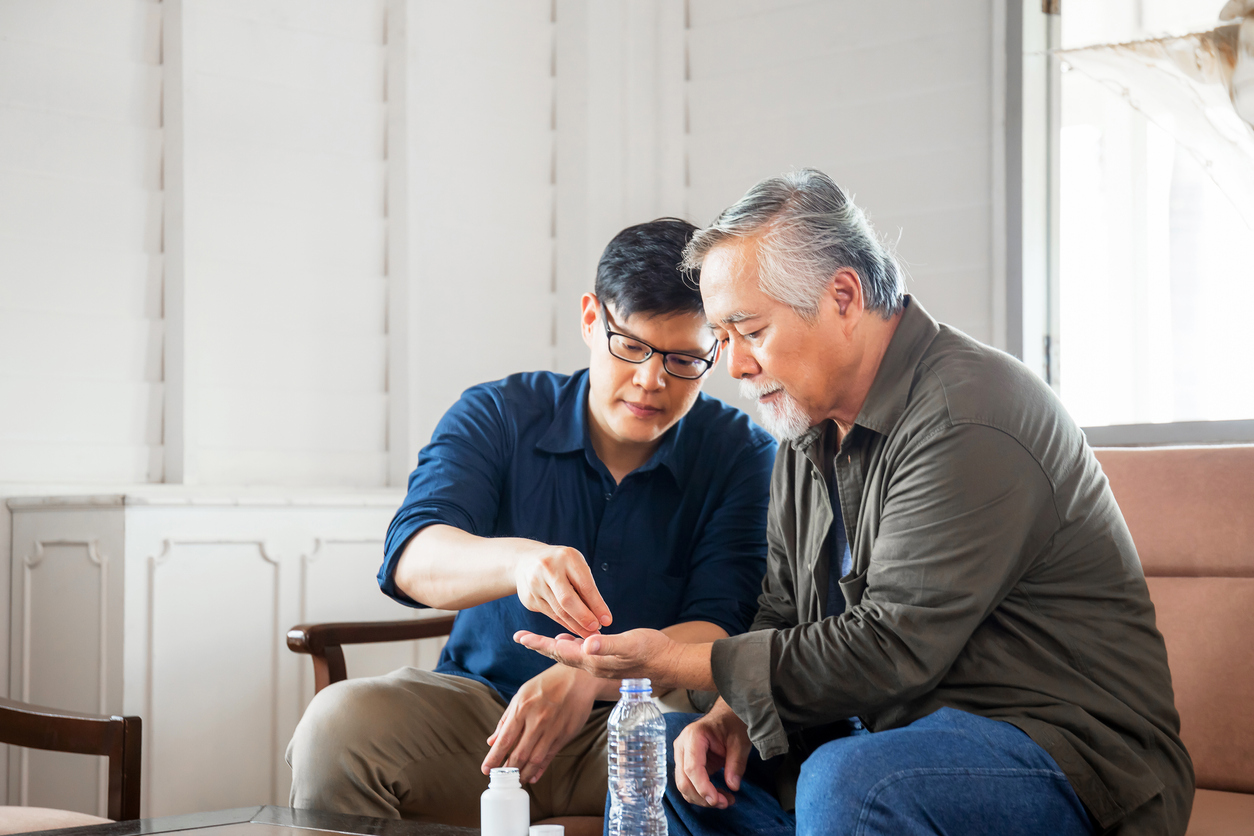 Supporting employees who are caregivers has never been more important. Informal caregivers are one of the main pillars of the healthcare system and workforce, yet they are often neglected. The toll on the health and wellbeing of these unsung heroes is significant. Caregivers experience higher rates of health conditions and can be less productive in the workplace. Employers must have a strategy to support caregivers. A peer support solution is a critical element of this strategy.
The definition of an informal caregiver
The definition of an informal caregiver varies in different scenarios and studies. The Family Caregiver Alliance defines them as an unpaid individual (e.g., a spouse, partner, family member, parent, friend, or neighbor) involved in assisting others with activities of daily living and/or medical tasks. [1] These tasks can include transportation to medical appointments, physical assistance (e.g., getting in and out of bed and getting dressed), communicating with healthcare professionals, managing their household chores, etc.
Some of the top reasons for an individual receiving care include old age, mobility issues, Alzheimer's / dementia, surgery / wounds, cancer, etc. [2]
Impact on health
Caregiving requires a commitment of time, energy, labor, and emotional support. Therefore, this can have a significant impact on physical, behavioral, and emotional wellbeing. This is heightened when support systems are not in place. As a result and as measured by the Blue Cross Blue Shield Health Index, caregivers are much more at risk of chronic conditions versus the benchmark population: [3]
Hypertension risk is +64%
Obesity +50%
Major Depression +37%
Anxiety +34%
In fact, 57% experience clinically significant levels of stress, anxiety, or depression. [3]
Harder on the "sandwich generation"
According to Bank of America's 2019 Workplace Benefits Report, 45% of employees are considered caregivers. 1 in 6 employees spend an average of more than 20 hours per week caregiving. [4],[5]
A growing emphasis is on what's referred to as the "sandwich generation" i.e., those who look after kids as well as aging parents. This is an increasingly important trend. Many of the millennial children of the aging boomer generation now have children of their own. Millennials (those born 1981-1996) are the largest generation in today's workforce and are increasingly taking on leadership roles. Interestingly, the increased rates of health conditions among millennial caregivers are more prominent when compared to Gen X and baby boomer caregivers. For example, one study showed millennial caregivers having a +60% higher prevalence of anxiety and +74% obesity versus non-caregiving millennials. [3]
Impact on workplace
The impact on the workplace is significant. 6 in 10 caregivers experience 1 or more changes in their employment such as cutting back work hours, taking a leave of absence, and receiving a warning about performance/attendance. [5] A 2006 MetLife study estimated the average additional cost for a full-time, employed caregiver to be $2,110 per employee per year, not including healthcare-related expenses. [6] A big part of this is due to the impact of caregiving on work productivity, which is -18% lower. [7] In addition, the employer healthcare cost burden is +8% more. [8]
The importance of peer support
Let's face it: the health system is structured in a way to support the patient. There's no "CPT code" tied to caregiving. Caregivers are often on a metaphorical island and tied to their home and caregiving responsibilities. They struggle to find the time and energy to search for health information and find support from other caregivers like them. They are not medical or health system navigation experts but find themselves playing many unfamiliar roles. Caregivers also have to deal with high expectations and high levels of stress. They can't offload feelings of frustration on the care recipient.
An online peer support community can deliver significant value by providing a convenient, effective, and trusted place for credible information and support. Caregivers can feel understood and know they're not the only ones going through this tough journey. They can not only find a safe place for a shoulder to cry on, they can also motivate and lift each other up in unique ways. They can share practical tips on topics such as how to a) effectively manage tantrums from autistic children, b) cope with a loved one with dementia who forgets who they are, and c) move a bedridden patient.
Proof that peer support helps caregivers
Peer support communities not only help members manage their role as caregivers, but also proactively manage their own wellbeing. For instance, peer support can help increase health literacy, help people find information, and improve their experience of health services. [9] In addition, unpaid caregivers who feel supported even by just one person have a 40% lower risk of depression and a 30% lower risk of anxiety. [10] Peer support helps caregivers cope with daily stressors and leverage the lived experience of others, and it can help caregivers maintain productivity. [11],[12],[13]
Interested in talking about how Synergiq can help you support the health and wellbeing of your employees and their families? Contact us today.
---
Sources:
Note the statistics and studies referenced in this article can refer to differing definitions of caregivers.
[5] Caregiving in the U.S. (AARP Public Policy Institute and National Alliance for Caregiving, 2015).
Subscribe for our news and updates.