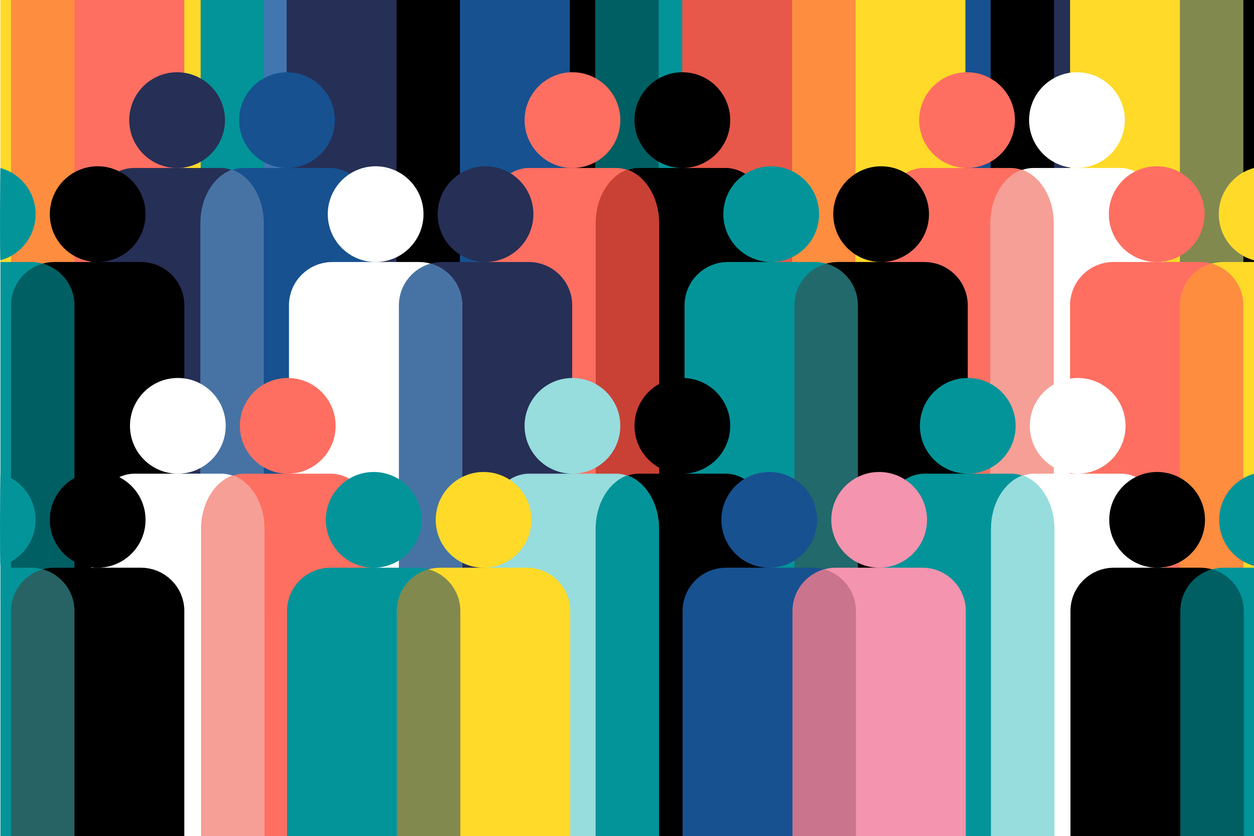 I recently attended the HRD Wellbeing Summit in Toronto. After hearing speakers talk about DEIB rather than DEI, I was inspired to explore the "B" and how much it connects to the work our team does in building communities.
The "B" stands for Belonging.
What emotions immediately came to mind for you just now? It's a powerful word, right?
What is Belonging?
Let's put aside the workplace context for a moment. We create a sense of belonging when people feel accepted as part of a group and valued for their contributions, and where meaningful relationships form as a result of mutual concern for each other. This meaning rings true when we think about how connected we often feel when among our families, friends, local community groups, and so on. We can experience these social connections and feelings of belonging in person and online.
How it fits in the workplace.
It's clear why "Belonging" was added to the acronym DEI (Diversity, Equity, and Inclusion), even though it's considered more an outcome of the first three pillars working successfully together. In work situations, a sense of belonging is created collectively among employees and also with the organization. The goal is to create an environment where everyone feels welcomed, heard, accepted, valued, and supported. They belong. Success, of course, doesn't happen overnight, and it's a journey without a finish line.
In addition, the need for social connectedness and a sense of belonging matters when we think about overall wellbeing. This shouldn't come as a surprise. As humans, we are social beings. The last few years have shone a bright light on how when we feel more disconnected from those around us—at work and in our personal lives—it can impact our mental health. Loneliness was an issue before COVID, but it's now even more of a concern. 
For many of us, where we work has changed. Working remotely has many benefits, but achieving that sense of belonging around a shared purpose is even harder if in-person interactions are less frequent. Considering how much of our lives we spend working, feeling disconnected and isolated in the workplace is a risk we can't overlook.
Why should organizations care about creating a sense of belonging? Simply put, it's integral to DEI and wellbeing strategies, and these are well-recognized foundations for improved employee performance, engagement, and retention. And, let's not forget the importance placed on DEIB and wellbeing when looking to attract top talent. It's stepping up as an organization and authentically living the brand values.
Connecting DEIB, wellbeing, and peer health support.
Let's come full circle. At Synergiq, we build online peer health communities. We frame the fundamentals of community building—a shared purpose, concern for each other, and a sense of belonging—around health and wellbeing. To provide a safe, secure, and judgment-free online space where members can connect and share lived experiences for mutual support. There's nothing quite like hearing, "I understand what you're going through". Knowing you're not alone when dealing with your health or caring for loved ones. We set up members to use display names and offer them different ways to control what they share, when, and how. Why do we do this? We want to create an inclusive and supportive culture based on psychological safety.
The stigma around mental health challenges has drastically changed, but it hasn't disappeared. It is still considered a sign of weakness in some cultures. There's also the fear of repercussions or judgment at work if we open up about other health challenges or our needs as caregivers. Working with organizations, the Synergiq team is helping to change that.
During the Wellbeing Summit, I heard statements about the need to:
"…care more about each other…"
"…feel supported…"
"…create a sense of belonging and social connection…"
I left that day feeling uplifted and reassured that we are indeed on the right path. We offer an important way to create a sense of belonging in the workplace and support better health outcomes.
I am very excited about the discussions to come!
Subscribe for our news and updates.